Choose a space
for your event
you will love
academy HUB facilities
We wanted to create something different. Inspiring modern environment with a welcoming atmosphere.
Academy HUB is a unique, fully equipped training space with its own soul and staff at your disposal.
Fast internet
Air conditioning
Flipchart
Projection equipment
Catering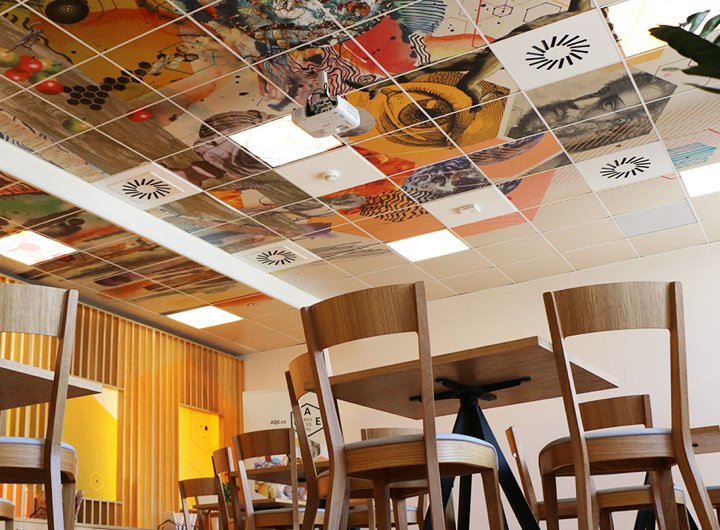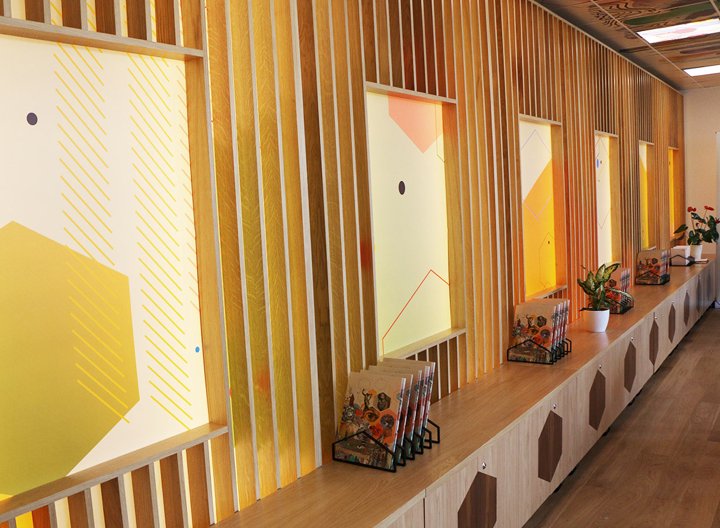 The idea behind the HUB academy was not to create your typical training and seminar space, but rather to establish a welcoming environment for gatherings and leisure. Our inspiration came from cafes and hubs around the world.
Jan Havránek – Head of Academy Hub
The academy HUB training facilities reflect the vibrant energy of Prague's dynamic Karlín district. All the cafes, restaurants and bars with a unique atmosphere in the area make the perfect environment for creative work. All of our event spaces are filled with natural light, where unique artwork and novel design stand out. Spaces that make you feel good and inspire you.
Whether you need to educate yourself or just focus on important work challenges, we make you feel at home. Schedule your event with us today.
Coffee
Bottomless fridge
Catering
Service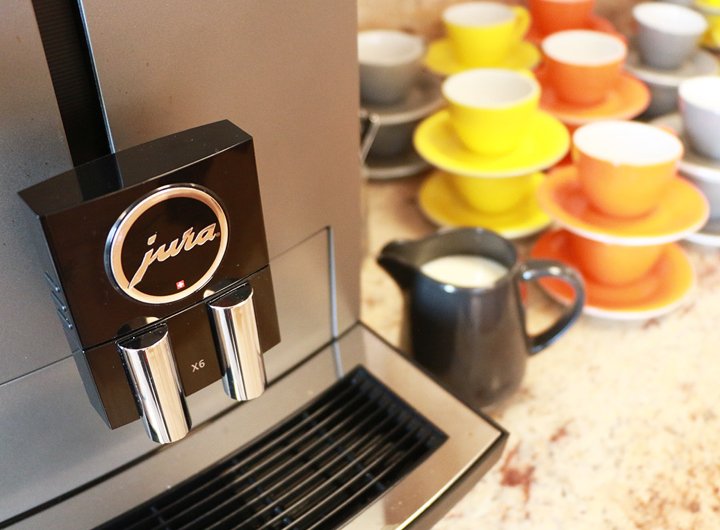 Reviews
We keep coming back to academy HUB. We appreciate the nice environment and location, delicious refreshments. The communication and cooperation with the academy HUB team are amazing.
Miriam Zabrzenska – BUHLER GROUP - Human Resources Specialist | Talent Development | Life Long Learning | CSR

Beautiful training spaces, perfect service, location, sufficiently large area, absolute satisfaction.
Lenka Jancarova – participant of the event

Very kind and accommodating owners. Beautiful facilities and the possibility to use a greatly equipped kitchenette. The smaller room is more suitable for a smaller group. Equipment for online streaming or recording training sessions is available.
Patricie Chvojková – participant of the event

I would like to thank everyone at Academy HUB for their highly professional approach and efforts to meet clients' demands. I highly appreciate both the quality of the spaces themselves and the additional services. As a lecturer, this is very important to me. One of the best training venues in Prague, in my opinion.
Tomáš Hrouda – HUMANCRAFT - trainer, consultant

We have organized several trainings at academy HUB, always to our complete satisfaction – nice unconventional environment and setup, excellent service and good accessibility.
Martin Krištof – KOLUMBUS PM – managing director

We turned academy HUB team to almost at the last minute when we needed to relocate our educational event. The collaboration went perfectly in every aspect. I appreciate the speed of communication and especially the diverse catering, which was perfect, yet affordable. We had a total of about 45 people at the event in the Large Training Room, and we fit in comfortably.
Tomáš Kučera – BONITES – investor

Great atmosphere, perfectly equipped rooms and delicious catering. We'll come again 🙂
Jiří Procházka – STOCK PLZEŇ – BOŽKOV S.R.O. – manager

We can 100% recommend Academy HUB. Beautiful environment, nice and fast communication – great working with you !
Zuzana Hanušová – BROKERTRUST – team assistent

We were very satisfied with academy Hub and we use the rental on a regular basis. We particularly appreciate the fast and nice communication, the perfect equipment and the great and varied catering. We can only recommend 🙂
Lucie Sirná – YUNGO – HR manager

Beautiful space with great service! Communication is fast and trouble-free, refreshments are good, the spaces are excellently equipped – we are always satisfied here and I can recommend it!
Bea Brosková – HUMANCRAFT – partner, trainer, visual facilitator, graphic recorder

IT'S TIME TO Reserve a date!